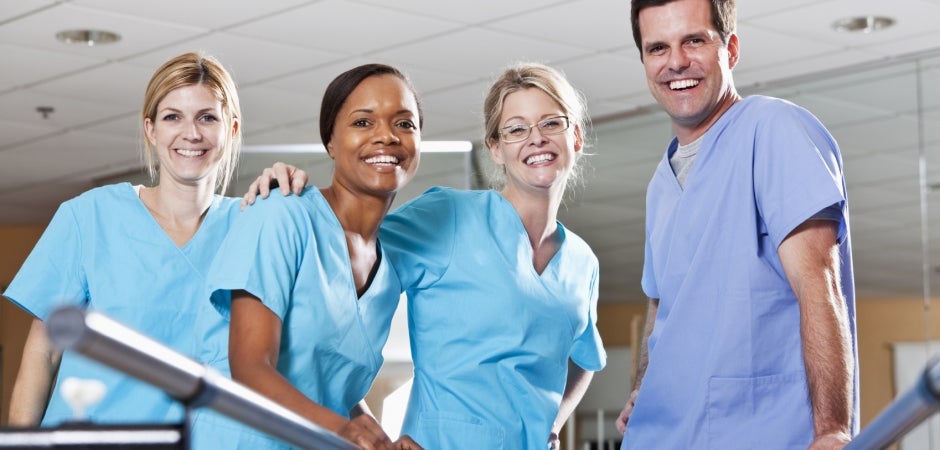 Hillcrest Hospital Claremore offers physical and speech therapy services. Therapists are highly trained and devoted to providing one-on-one, quality patient care. They are skilled in the treatment of a wide range of functional limitations. They are committed to motivate and support you throughout your journey to help you achieve your goals and return to the highest degree of function. Patients of all ages are welcome. 
Physical Therapy
Manual therapy
Neurologic/stroke rehabilitation
Orthopedic rehabilitation
Orthotic assessment
Pediatrics
Pelvic floor rehabilitation
Physical performance testing (pre-employment testing) 
Spine rehabilitation
Sports rehabilitation
Vestibular rehabilitation (balance disorders/dizziness/fall prevention) 
Wheelchair assessment
Work-related injury 
Speech Therapy
Alternative language therapy (sign language & communication books) 
Disorders related to cancer of the head & neck 
Management of reading, writing & spelling difficulties
Parent education for natural language development
Speech-language assessment & treatment (phonological production of articulation, language comprehension & expression, voice & fluency) 
Swallowing disorders (dysphagia) 
Tongue thrust therapy
Treatment of neurological disorders (stroke, apraxia, dysarthria & Parkinson's) 
VitalStim therapy (for adults & pediatric patients) 
The outpatient clinic is located on the third floor of the Utica Park Clinic building behind Hillcrest Hospital Claremore. The address is 1501 N. Florence Avenue, Suite 330. For more information regarding rehabilitation services, call 918-342-6703. Our team is looking forward to assisting you with achieving your rehabilitation goals and improving your overall health and well-being.