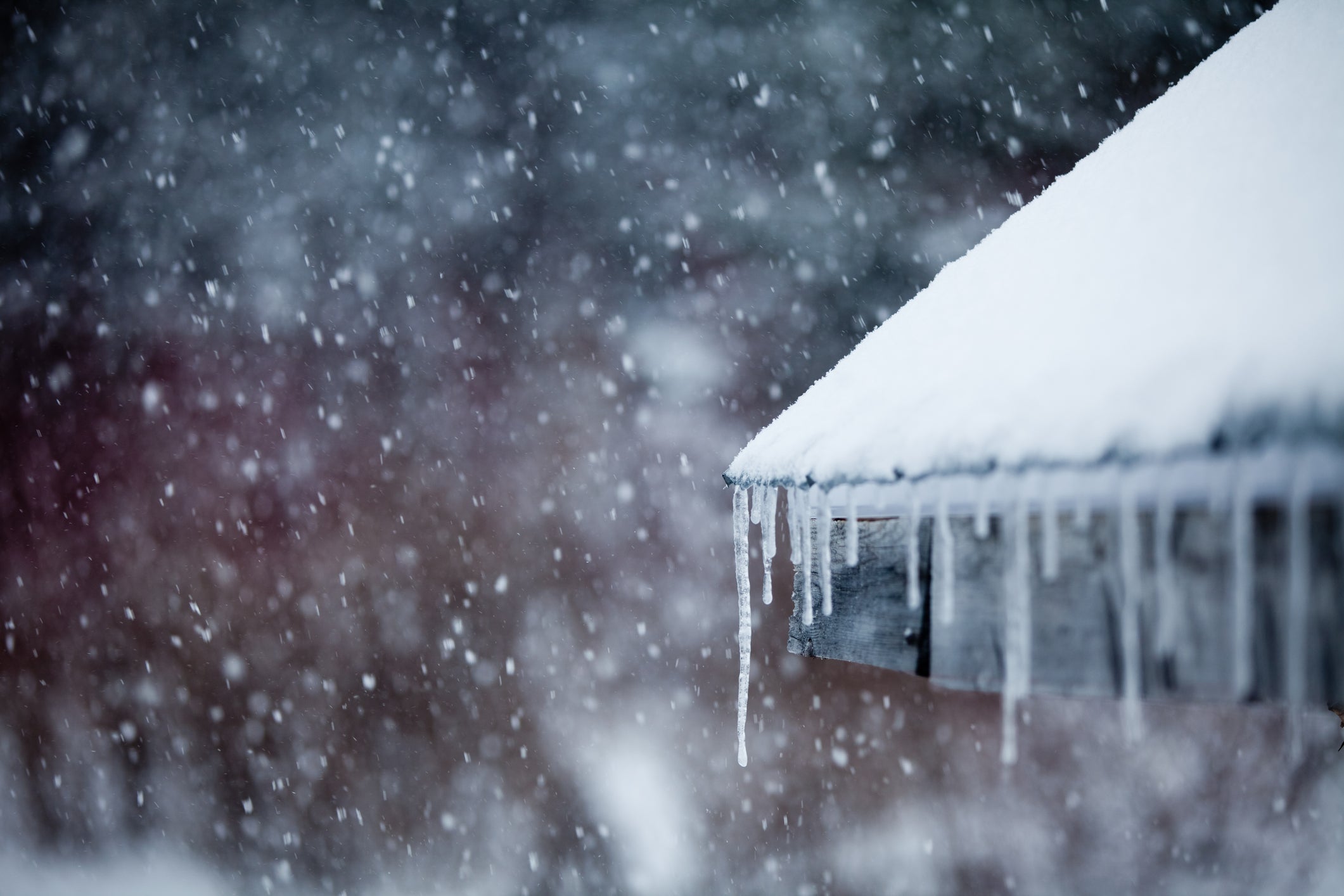 As the temperatures drop and the days get shorter, the possibility of dangerous winter storm conditions rise. Winter storms can consist of strong winds, sleet, freezing rain, frigid temperatures, heavy snow and icing, and are known for immobilizing entire areas in a short amount of time. While there are several parts of the country that are acclimated to dealing with harsh winter conditions, many aren't, leaving some in a state of panic.
With any pending weather conditions, it's important to be as prepared as possible. Mapping out a plan for your home and vehicle will ensure that you are ready for the season ahead. The sooner you start your preparations, the better, especially if you have a family or are taking care of multiple people. Don't wait until the last minute to get the necessities, as the items you need could be unavailable.
If you live in an area that is prone to extreme winter weather, or a winter storm is predicted where you live, make it a priority to be ready for whatever could come your way by considering the information below.
Overall Tips
- Sign up for alerts from your local television and radio stations
- Download a weather app on your phone to track conditions
- If you require life-saving medications, pay close attention to the weather reports and take extra medication with you in case you can't get home
- If you have elderly/disabled relatives and neighbors, check up on them throughout the storm
- Bring your animals inside
 
Vehicle Preparations
- Have your car serviced at the beginning of the season (brakes, antifreeze, heater and defroster, tires, windshield wipers, battery and ignition systems, exhaust, fuel and air filters, oil, lights and flashing hazard lights)
- Fill a bag with essentials and keep it in your trunk (blankets, snacks, water, jumper cables, portable cell phone charger, and medications)
- Keep salt or sand on hand in case you end up on a road that hasn't been treated by road officials
- Drive ONLY if it's an emergency or you know roads have been treated
- Make sure you have a full tank of gas
Home Preparations
- Invest in electric space heaters
- Stock up on enough non-perishable food items and water for at least three days (for drinking and sanitation)
- Make sure your home is well insulated with weather stripping around doors and window sills
- Learn how to shut off water valves in case a pipe burst
- Install a carbon monoxide detector
- Keep a fire extinguisher on hand and make sure everyone in the home knows how to properly use it
- If you have a wood burning fireplace, make sure your chimney has been cleaned and that you have an ample supply of wood stored in a dry area
- Keep extra layers of blankets and clothing readily available
- Have a battery-powered radio or NOAA Weather Radio available to listen to local weather reports
- Keep multiple flashlights, packs of batteries, matches and candles on hand
- Establish an alternative way of cooking (i.e., camp stove, outdoor grill, gas stove)
- Charge your phone/electronics beforehand in case you lose power
- If temperatures drop below 25-degrees Fahrenheit, turn on your faucets to let them drip
- Open your kitchen and bathroom sink cabinets to allow warm air to circulate around the pipes
- If the power goes out, unplug any important electrical equipment to avoid a surge when the power is restored
- If you have an automatic garage door, make sure you know how to open it manually
- Keep a shovel and/or snow blower on hand if you have a driveway or walkway
- If you lose power, try to limit the number of times you open the refrigerator/freezer to help prevent food from spoiling
**It is important to note that the quantity of items needed will vary with the number of people living in your home or planning on staying in your home during these storms.
Sources
https://www.ready.gov/winter-weather
//www.redcross.org/get-help/how-to-prepare-for-emergencies/types-of-emergencies/winter-storm#Before
https://www.wunderground.com/prepare/winter-weather
https://lifehacker.com/the-right-way-to-prepare-for-a-winter-storm-1754163256