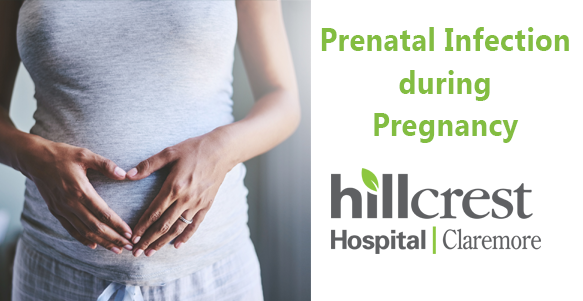 Expectant mothers have a lot to be aware of when it comes to the health of their babies.
The Group B Streptococcus infection is one of the most common prenatal infections that can impact babies. It affects about 1 in every 2,000 babies in the United States according to the American Pregnancy Association.
Group B Streptococcus infection in a baby can be serious and life threatening as it can cause sepsis and significant pneumonia. Though this infection is quite serious, many babies who are exposed to the bacteria do not get sick. Babies delivered prematurely are at the greatest risk. Despite knowing these circumstances increase risk, physicians are unable to accurately predict whether an exposed baby will ultimately get sick. Due to this, it is routine for pregnant women to be tested to see if they have the bacteria in their vaginal canal. According to the American Pregnancy Association, signs and symptoms of early-onset Group B Streptococcus include sepsis, pneumonia, meningitis, breathing problems, gastrointestinal and kidney problems, and heart and blood pressure instability.
It is recommended that pregnant women be tested for the Group B Streptococcus infection at 36 weeks because exposure typically occurs at the time of birth. Women are tested with specific cultures of the vagina and rectum, as the bacteria often resides in the rectum. According to the American Pregnancy Association, approximately 25 percent of all healthy women carry Group B Streptococcus bacteria. If a woman tests positive for the presence of bacteria, she is treated with antibiotics to prevent the transmission of the bacteria to the baby during the birth process. Treatment before labor is not recommended, as it does not seem to prevent the presence of bacteria. This is the best prevention. The bacteria doesn't appear to cause any symptoms or problems for the pregnant patient.
Beyond The Group B Streptococcus infection, pregnant women may be exposed to a variety of infections that can occur during the prenatal time frame as well as the non-pregnant time frame. These infections include a variety of sexually transmitted infections such as chlamydia, gonorrhea, syphilis, herpes, HIV and others. All of these are routinely tested for in the pregnant patient during the course of prenatal care.
For more information on the Group B Streptococcus infection or to schedule an appointment with OB/Gyn Dr. Ryan Gholson with Utica Park Clinic on the campus of Hillcrest Hospital Claremore, please call 918-341-5200.