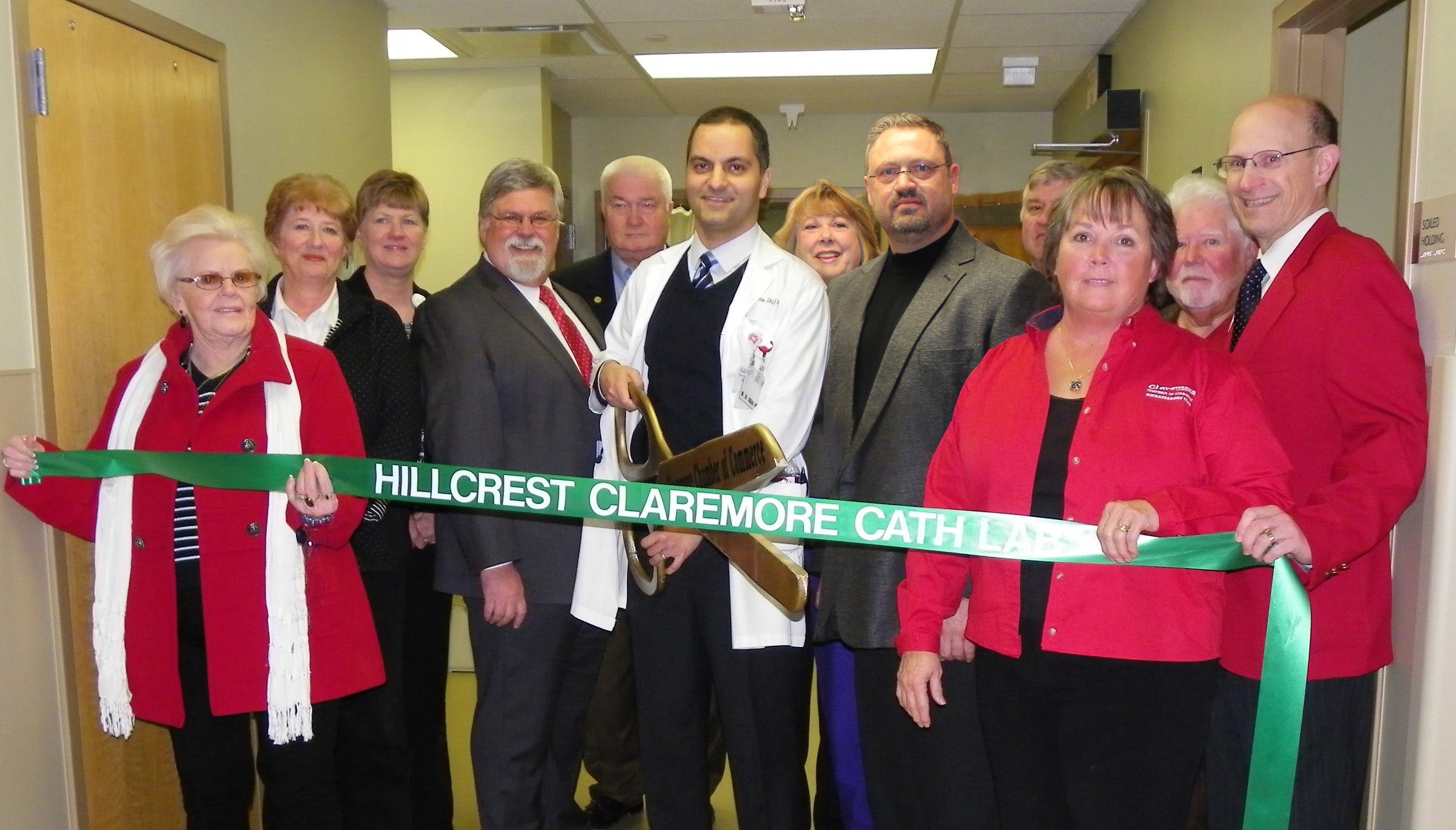 Advanced cardiology care is now available in Claremore. Hillcrest Hospital Claremore has opened a new cardiac catheterization lab, which began seeing patients in January.
A cardiac catheterization is a minimally-invasive procedure where a catheter (or very thin tube) is guided through an artery and up into a chamber or vessel of the heart. This procedure can be used for diagnostic purposes, such as to confirm the presence of heart disease, identify the cause of a symptom or assess a patient prior to heart surgery. Or, it can be used to provide interventional therapy, such as a balloon angioplasty or stent placement.
Oklahoma Heart Institute cardiologists Stephen Dobratz, MD, and Arash Karnama, DO, see patients in the Hillcrest Claremore Cath Lab.
 "Our team is excited and honored to offer this level of cardiology care in Claremore," said David Chaussard, Chief Executive Officer at Hillcrest Hospital Claremore. "Combining the advanced knowledge of Oklahoma Heart Institute's team of nationally recognized physicians with our new cardiac cath lab will provide immediate care to our patients and will save lives in our community."
Oklahoma Heart Institute is dedicated to providing the latest advancements in cardiology with patients throughout northeast Oklahoma. Over the last several years, Oklahoma Heart Institute has established 15 clinics located in rural communities and towns throughout the region, including Claremore, to improve ease of access to cardiologists and life-saving treatments. 
To learn more, please visit www.HillcrestClaremore.com or www.OklahomaHeart.com. To schedule an appointment with Oklahoma Heart Institute in Claremore, please call 918-592-0999.
Recognized by US News & World Report, USA Today, Cath Lab Digest, the American Heart Association and Blue Cross Blue Shield of Oklahoma, Oklahoma Heart Institute has earned a reputation as one of the finest tertiary cardiovascular care programs in the country. From advanced diagnostic procedures not available elsewhere in the state to innovative first-time procedures, Oklahoma Heart Institute has dedicated itself to providing the citizens of northeastern Oklahoma with the highest level of cardiovascular care.