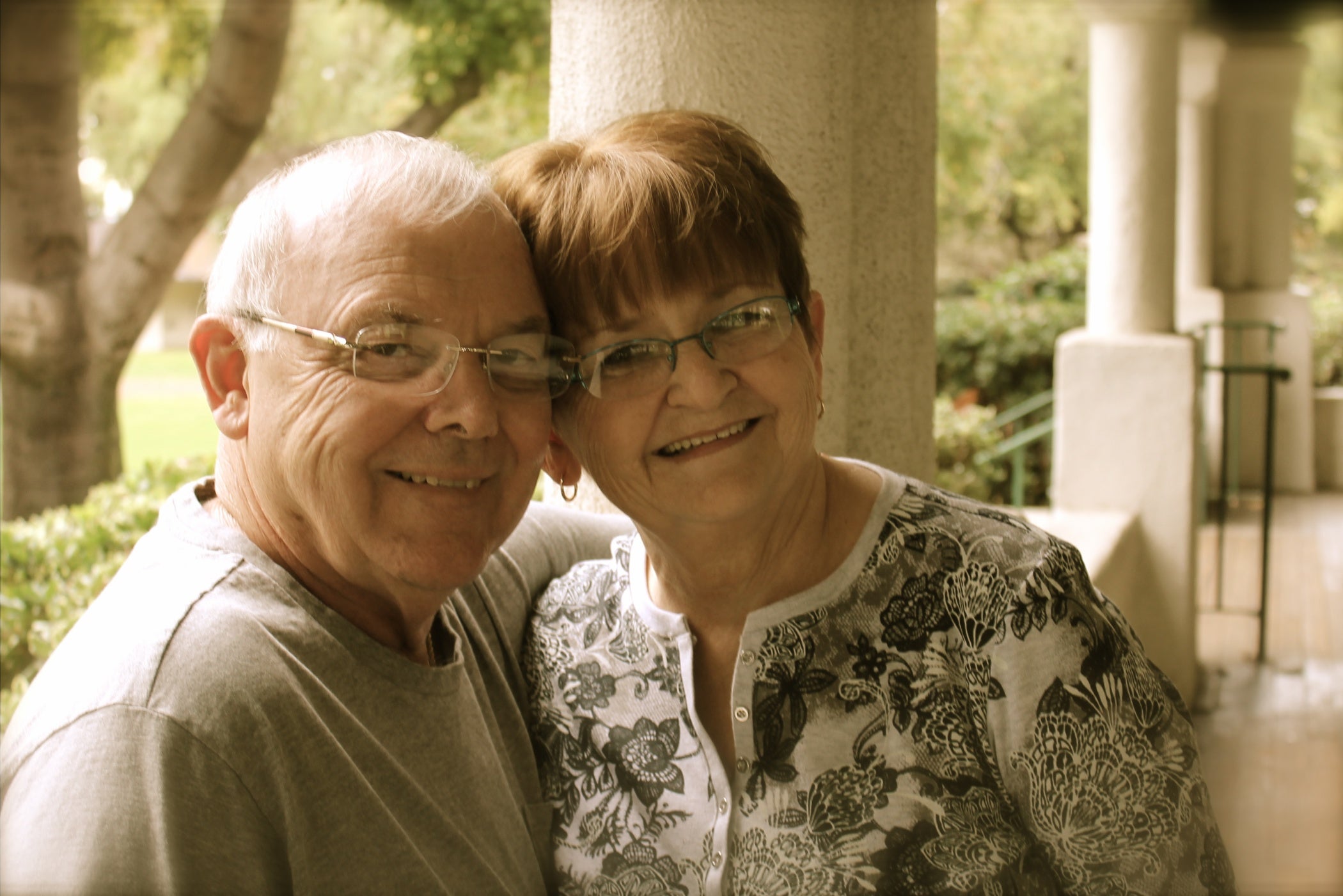 Gary Hageman, 70, a heart attack survivor at the age of 58, never thought he would have to endure another heart procedure. He experienced a heart attack twelve years prior, resulting in a quadruple bypass surgery in Fort Smith, AR. Aware of his past history and heart health, Gary and his wife, Artheia, decided to move to Claremore, OK two years ago. They knew they needed to be closer to quality healthcare. Gary began looking for a cardiologist and was referred to Dr. Arash Karnama of Oklahoma Heart Institute. He had only been a patient of Dr. Karnama's for two months when the unthinkable happened.
One afternoon, Gary and his wife went to the RV show at the Claremore Expo Center. Gary, being the loving husband that he was (and still is), dropped his wife off at the door and ventured to find a parking spot.  After parking his car, Gary began walking towards the Expo Center. He noticed he was short of breath, but continued walking to find his wife.  Once inside, his wife noticed that Gary was having trouble breathing and looked grey in the face, but he reassured her that he was fine.  
They left the show and headed back home. A few days passed before Gary and his wife decided to go on their neighborhood walk, which normally consisted of a leisurely stroll with very little strenuous activity.  Yet, Gary once again felt short of breath - just after passing the second house in the neighborhood. His wife again noticed he was grey in the face. However, this time she did not rely on Gary's reassurance. Instead, she told him they were going to the hospital.  
Gary was admitted to Hillcrest Hospital Claremore, where nurses ran various blood and stress tests. The tests didn't show any abnormalities and Gary was released. Dr. Karnama, who was made aware of Gary's recent visit to the hospital, asked Gary to come in for another set of tests.  Again, the tests didn't show any abnormalities. In spite of this, Dr. Karnama believed something was not quite right.  
On occasion, rare heart abnormalities won't appear in screening tests. Gary recalls Dr. Karnama stating, "I'm not satisfied with your results. Blockage in the artery may not show up."  Indeed, Dr. Karnama was correct. Gary's artery was 99 percent blocked. Gary was admitted to Hillcrest South in Tulsa and Dr. Karnama immediately performed a stent procedure to open the blockage.
After surgery, Gary spent several days in ICU. "I received the best care," he says.  Throughout the entire process, Mrs. Hageman said, "Dr. Karnama always made me aware of his next step and was respectful with his persistence to find out what was wrong with my husband."  She went on to add, "I never want to see a cardiologist, but if I do, I would want it to be Dr. Karnama."  
Not only did Dr. Karnama believe that his patient was suffering, but also cared about the relationship between Mr. and Mrs. Hageman.  Dr. Karnama likes to remind Gary how fortunate he is to have a wife that didn't listen to him. Gary could have suffered far worse had it not been for Mrs. Hageman's ability to know her husband was not okay. The Hageman's say they are "eternally grateful for Dr. Karnama and his discerning decisions of Gary's blocked artery."   
Learn more about life-saving heart screenings available at Oklahoma Heart Institute here.