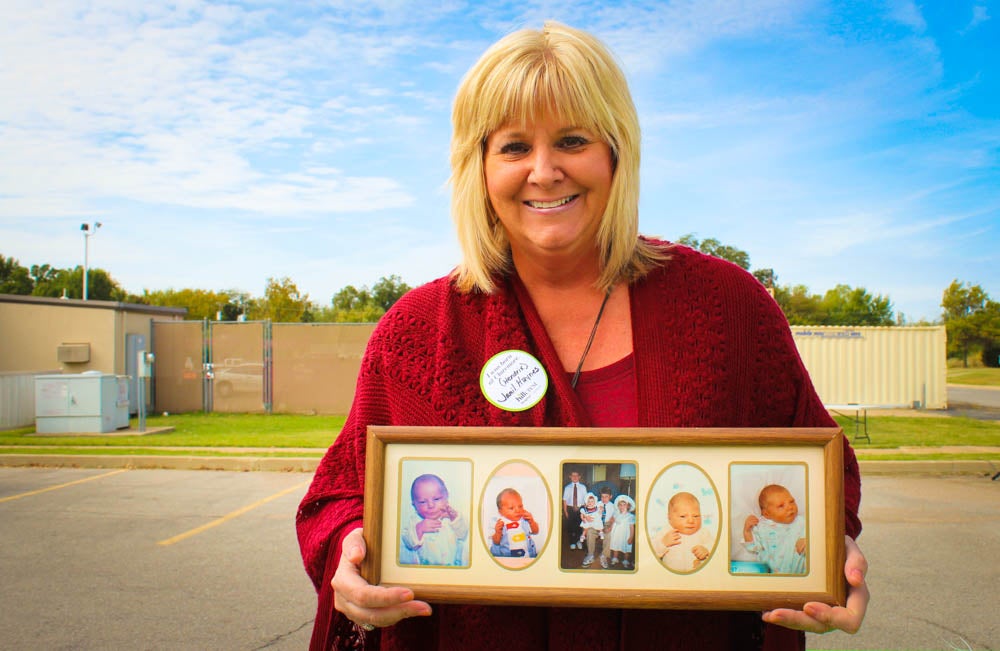 This year, we are celebrating Hillcrest Hospital Claremore's 60th birthday! While our hospital has changed names and grown over the years, one thing that hasn't changed since opening our doors in 1955 is our commitment to serving the Claremore community by providing quality care to our patients and their families. 
Jamil (Hendrix) Haynes, a lifelong resident of Claremore, could be considered one of our most veteran patients. She was born in the hospital when it was only five years old.
"I was so surprised to find out that when I was born there, the hospital was only five years old. My mom even kept my baby bracelet and it was made of beads that spelled my name," Haynes laughed. "All four of my children were born there. My son Eugene was born in '86, and Alex was delivered in '88. Then my two daughters, Hailey and Sierra, were born in '91 and '93 (respectively). When I had my first baby, my sister-in-law Debbie was a nurse there, and she held my hand because I was so scared," Haynes recounted.
"Claremore is my home," Haynes said. "And Hillcrest is a big part of it. It is a smaller, more intimate hospital."
Haynes stopped by our 60th Birthday Bash last Saturday, October 17 to join in the celebration and share memories from when she and her kids were born there. Hillcrest Hospital Claremore has been a part of Haynes and her husband Gene's life over the years, but not every experience was as joyous as the birth of their children. "My grandma passed there. And my father spent a lot of time there just before he passed," Haynes quietly said. "But Hillcrest is the hospital I trust most!" she exclaimed.
Though Haynes has noticed changes in the hospital, such as the size of the building, the landscape, the technology used within, she shared that not everything has changed. "The thing that has always remained the same is the people have always been so welcoming. Nobody wants to be in a hospital, but (at Hillcrest) the staff has always made me feel at ease throughout my whole life. That bit of kindness always goes a long way."
Jamil and Gene Haynes are looking forward to being back at Hillcrest one day. "Our kids are all at the age of getting married. We certainly hope our grandchildren can also be born at Hillcrest Hospital Claremore as well," Jamil giggled. 
To learn more about the Peggy V. Helmerich Women's Health Center at Hillcrest Hospital Claremore visit
www.HillcrestClaremore.com
or to sign-up for Labor of Love, a free pregnancy perks program for mom's delivering at Claremore, visit
www.LaborofLoveOK.com