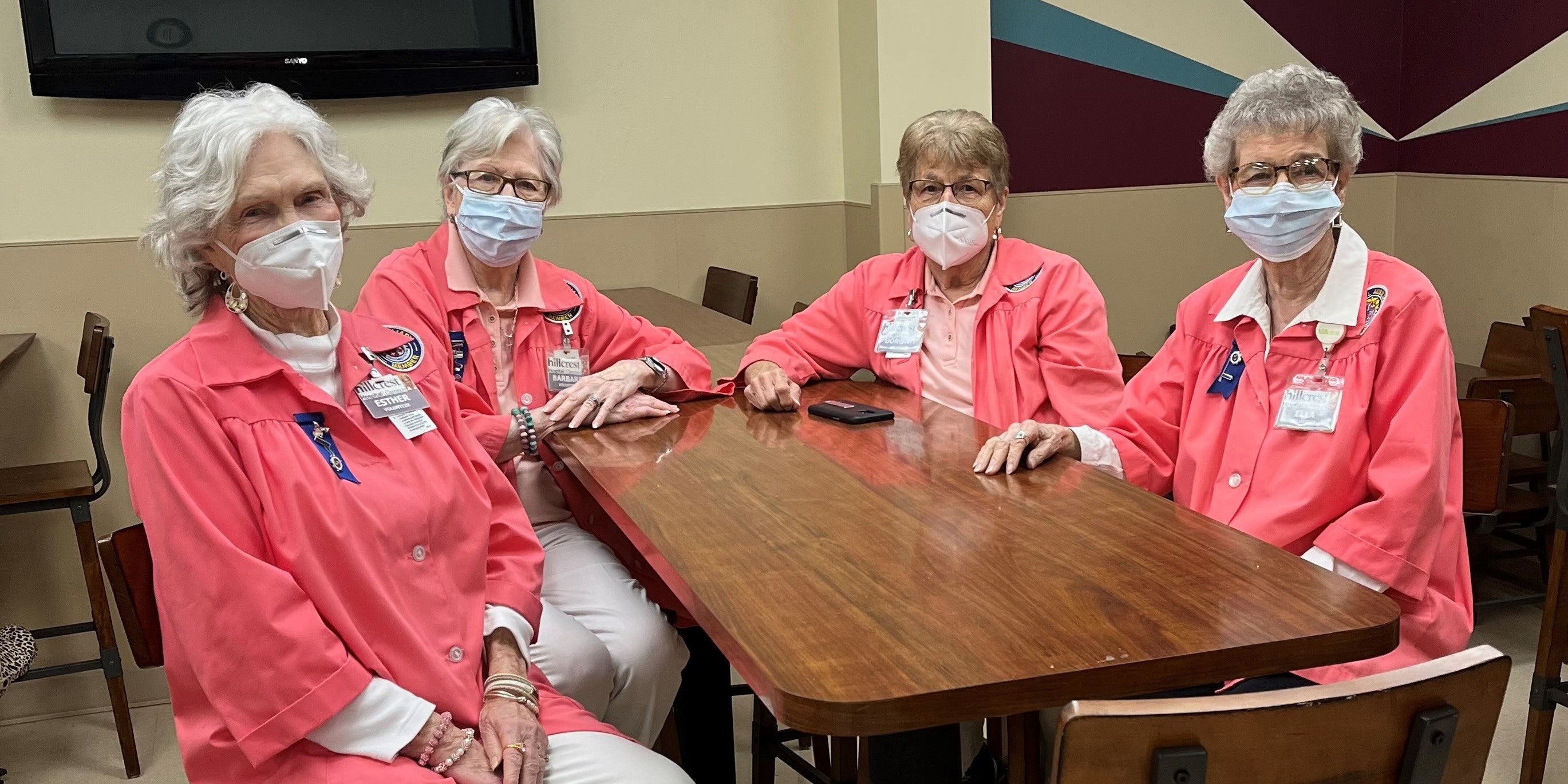 For years, Hillcrest Hospital Claremore has maintained strong ties to the community and surrounding area. One of the best examples of that relationship is through a special group of volunteers.
The Hillcrest Claremore Auxiliary has played a key role in the hospital's evolution since it formed in 1969. The group has provided assistance in a number of areas, including patient transportation, the information desk, gift shop operation, courier and clerical services, and waiting area hosts for surgery, emergency room and outpatient services. Prior to COVID, this group donated approximately 1,100 volunteer hours per month.
"We're an incorporated organization, a non-profit involved working with Hillcrest Hospital Claremore," said Dorothy Naumann, volunteer coordinator. "We help support their mission through volunteer and financial support."
In January 2022, the auxiliary purchased a recliner chair for the hospital's relaxation station as well as a transport chair for patients. In the past decade leading up to 2022, the group donated approximately $62,000 for various departmental needs.
They also sponsor nursing scholarships to Northeast Tech – Claremore and Rogers State University amounts ranging from $5,000-$10,000.
Some of the auxiliary's other contributions included blanket warmers, an ultrasound table, handheld oximeter for respiratory therapy, furniture for the cafeteria, surgical stirrups and occasional redecorating throughout the hospital.
The Hillcrest Claremore Auxiliary includes nearly 40 members. While many volunteer at the hospital, some lend a helping hand from home, as they have performed clerical work during the pandemic. As of February 2022, the group ranges in ages from volunteers in their mid-60s to those well into their 90s.
"Most of our members are older," said Beverly Semkoff, auxiliary president. "Being retired, a lot of it is very social and being around other people. We have meetings and something to eat. Everybody enjoys the friendship. Many members are widowed and alone. This gives them purpose and something of meaning to be doing."
Dava Baldridge, chief nursing and chief operating officer at Hillcrest Claremore, said the group's impact has been immense.
"I am so blessed to work with such an amazing group of volunteers," Baldridge said. "They spend their time helping others.  They are here for the hospital patients, staff and physicians and remain very active in our community. We are grateful for the wonderful things our volunteers do each day."