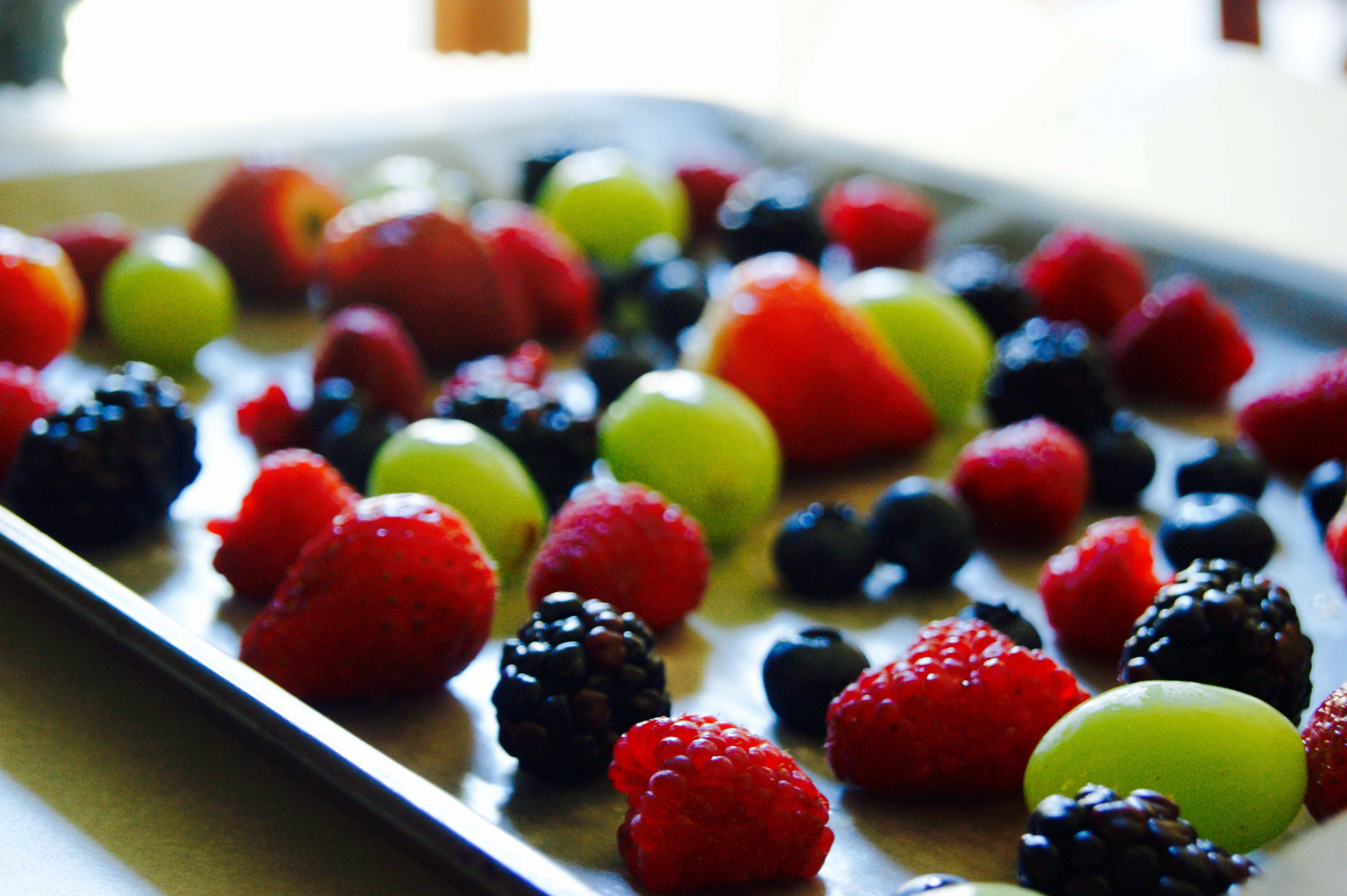 Freezing Fruit is the Ticket to a Healthy Snack while Beating the Hot Sun
The summer sun in this part of the country knows no mercy. It's hot outside. Cooling down is a must. Why not cool down and be healthy at the same time? Freezing fruit is not only a good way to preserve the length of time your produce lasts, it is the perfect summertime snack for you and your children.
Fruit is rich in fiber and a variance of anti-oxidants like poly-phenolic flavonoids and vitamin-C - not to mention it is delicious. Let's just come out and say it: fruit is nature's candy. And the good news is fruit doesn't lose its nutrients when frozen, and that takes care of it the spoiling too soon problem.
Snacking can easily derail our intentions to eat well if we continue to snack on the wrong things. Frozen fruit is a perfect snack. So pop some fruit in the freezer and you'll have a healthy treat the next time you crave something sweet.
Here is what you need to do to properly freeze your fruit:
Wash and cut your fruit to be ready to eat. Remove any stems, pits, etc.
Place your fruit onto a wax or parchment lined baking sheet and place in the freezer.
Once the fruit is frozen, place it in bags for easier storage.
While we continue to battle the summer heat, ice cold snacks are a great way to cool down. Instead of or your children reaching for a sugary popsicle try snacking on some frozen berries, peaches or watermelon. You'll cool down and beat the heat!