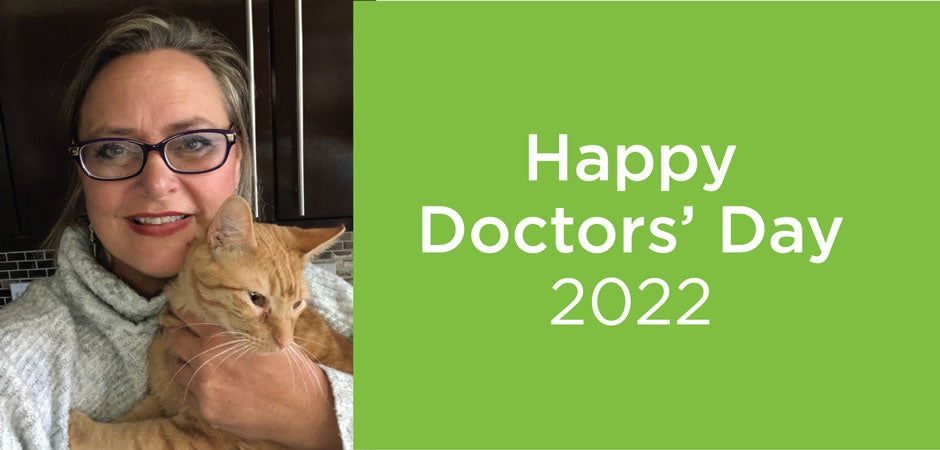 (March 30 is National Doctors' Day. Hillcrest Hospital Claremore would like to thank our physicians for the dedication and passion they show for their patients. In honor of National Doctors' Day, we would like to spotlight obstetrics and gynecology specialist, Melinda Steelmon, D.O.)
Melinda Steelmon was accustomed to a small-town atmosphere growing up in McAlester.
"I grew up on a farm in the country," she said. "I really liked that kind of lifestyle."
Since finishing her residency in 2003, Steelmon, D.O., has been continued to enjoy the benefits of a close-knit community as an obstetrics and gynecology specialist who practices at Hillcrest Hospital Claremore.
"I wanted to live in a smaller community where I could be involved in kids' activities," said Steelmon, a mother of three.
With her own children in sports and other activities, Steelmon said she enjoys seeing several of the babies she once delivered as they grow up.
"Sometimes I'll go to a game and realize I delivered nine kids on a baseball team," she said. "It's fun seeing them around town. You get to know them. I've even delivered the babies of those babies. I enjoy that."
Steelmon recalled having a desire to work in the medical field at a young age. As one of four daughters, she knew at least one profession that was out of the question, according to her father.
"My dad was a roofer and a rancher and he would not let me or my sisters get up on a roof," she said. "He told us we had to do something else."
Steelmon chose to be part of the labor and delivery department, a decision she said was cemented during her time as a student.
"I remember from doing my rotations as a med student, I enjoyed taking care of the ladies and getting them prepared for that exciting moment when they were about to give birth," she said.
Steelmon said caring for patients in a small town allows her to continue those relationships with the mothers and their children.
"Being out in the community and seeing the kids everywhere and how they've grown up, that's something really special about being here," she said.