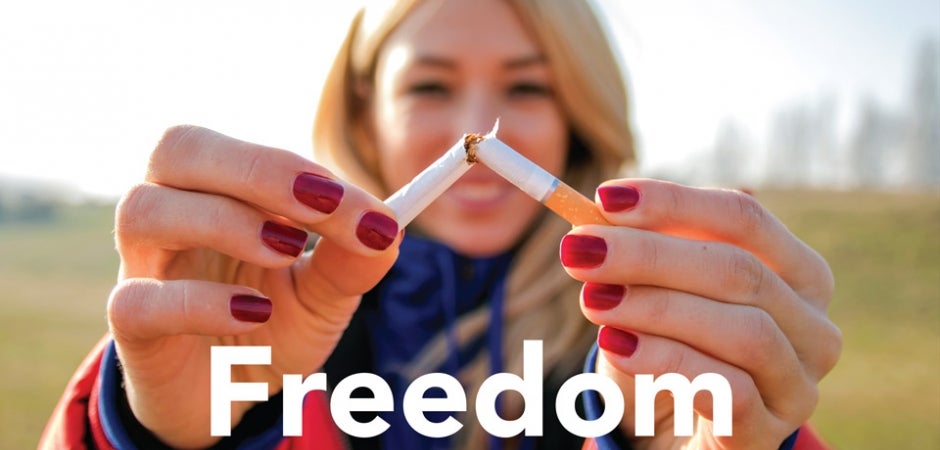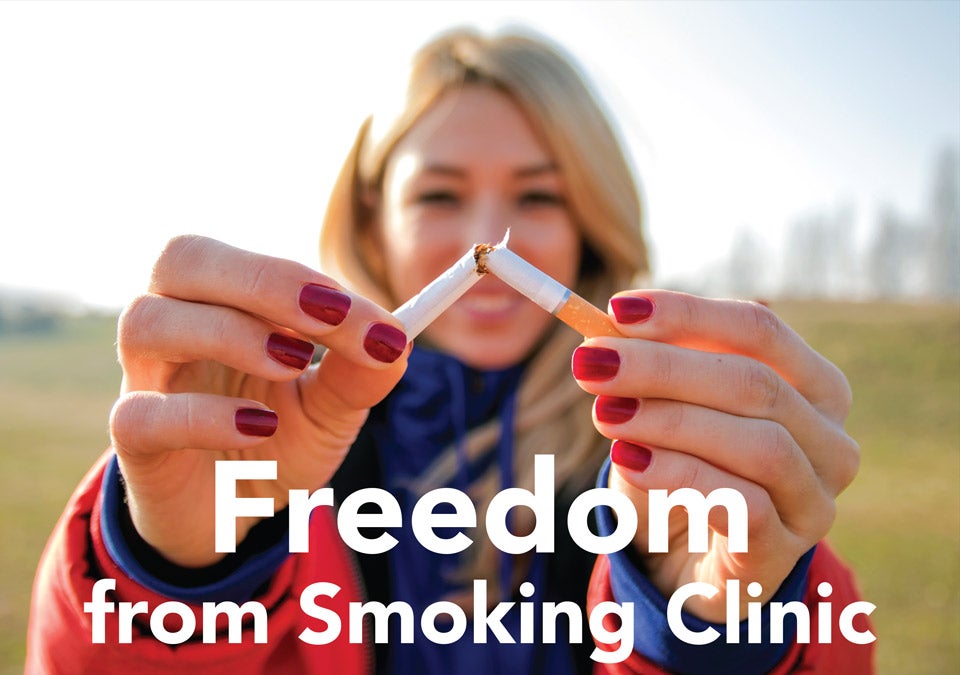 Leave Tobacco Behind
Although the first steps can be hard, finding your path to a smokefree life is easier with the right help. The American Lung Association's Freedom From Smoking® program is a proven way to quit smoking—and stay quit—even if you've tried before and went back to smoking.
Your Journey to a Smokefree Life Starts Here
Call 918-342-6737 to join the seven-week quit smoking program conveniently being held at Hillcrest Hospital Claremore.
The first session on May 28 will include information about how to know whether you're ready to quit smoking and additional program options beyond the group clinic.
More Than One Million Success Stories —Now It's Your Turn
Widely regarded as the "Gold Standard" in quit-smoking programs, Freedom From Smoking was created by the experts at the American Lung Association – an organization with more than 50 years of experience helping smokers quit.
Space is Limited
•

No Cost to Attend
4:30 - 6:00 PM
Eight Free Sessions
Tuesday, May 28
Tuesday, June 4
Tuesday, June 11
Tuesday, June 18
Thursday, June 20
Tuesday, June 25
Tuesday, July 2
Tuesday, July 9
Hillcrest Hospital Claremore
Medical Office Building
2nd Floor Classroom
1501 N. Florence Ave.
Call 918-342-6737 to RSVP.
Why the Freedom From Smoking® Program
A Freedom From Smoking Group Clinic will give you the knowledge and tools to overcome your tobacco addiction and quit smoking for good. The Freedom From Smoking Group Clinic covers topics including:
Medicines that can help you stop smoking
Lifestyle changes that make quitting easier
Preparing for Quit Day
Managing stress
Avoiding weight gain
How to stay smokefree for good
Leave Tobacco Behind
Over the course of eight in-person sessions led by an expert facilitator, clinic participants work through the quitting process together. Eight weeks may sound like a lot of time, but research has proven that the more time a tobacco user spends in a supportive situation while trying to quit, the more likely they are to succeed. People who use the Freedom From Smoking Group Clinic are six times more likely to be smokefree one year later than those who try to quit on their own.
Freedom From Smoking Group Clinics can be conducted in community settings, workplaces, hospitals and really almost anywhere. Freedom From Smoking has been the choice of employers, hospitals and health plans for over 35 years.
Not Sure the Group Clinic Is Right for You?
Check out other ways to quit at Lung.org/ffs.