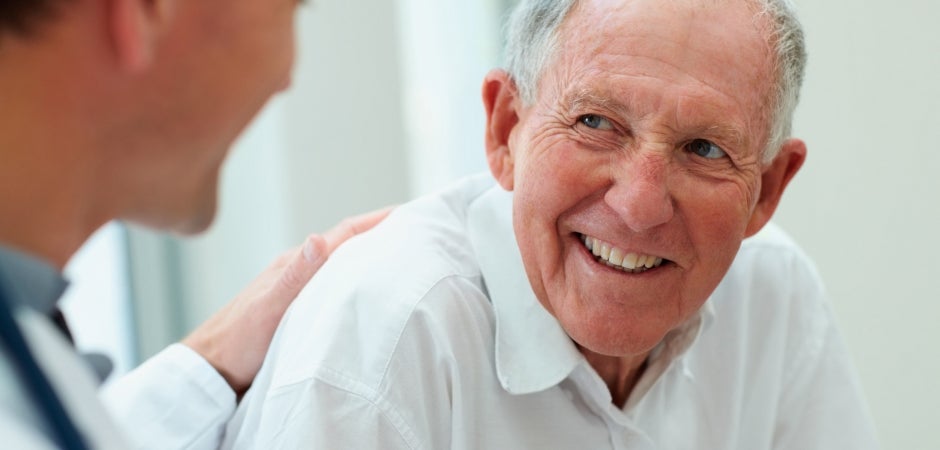 Hillcrest Claremore Behavioral Health for Seniors is an acute, short-term program for patients age 55 and older in need of a secure, therapeutic environment 24hours a day, who have been diagnosed and exhibit severe symptoms related to a behavioral health condition.
Symptoms Include (but are not limited to):
•
Suicidal Behavior and/or Threats
•
Sleep or Eating Disorders
•
Medication Complications
Behavioral Health for Seniors addresses the needs of the whole person - medically and psychosocially. In a highly supportive environment, each patient participates in an individually tailored course of treatment. Treatment includes one-on-one counseling, group therapy, planned activities and family support. From the initial medical and psychiatric assessment, to planning for the day of discharge, our goal is always the same: to rehabilitate the whole person and return him or her to the most useful, productive life possible.
To challenge and stimulate each patient, Hillcrest Claremore Behavioral Health for Seniors offers daily programs and activities.
Program services and activities include:
•
Group and Individual Therapy
•
Recreational and Social Activity
•
Continued Care Planning
•
Daily Living Skills Assessment
Referrals to Hillcrest Claremore Behavioral Health for Seniors may be made by calling our
Behavioral Health Support Line at any time of the day or night.
24/7 BEHAVIORAL HEALTH SUPPORT LINE: 918.341.9373
Referrals can come from residential care centers, service agencies, health care or mental health professionals or even family members.
For more information, call the support line. We're here when you need us.
Hillcrest Hospital Claremore is an acute care medical center located in Claremore, OK, and offers a wide range of inpatient and outpatient services including maternity, cardiology, emergency, orthopedics and surgery.