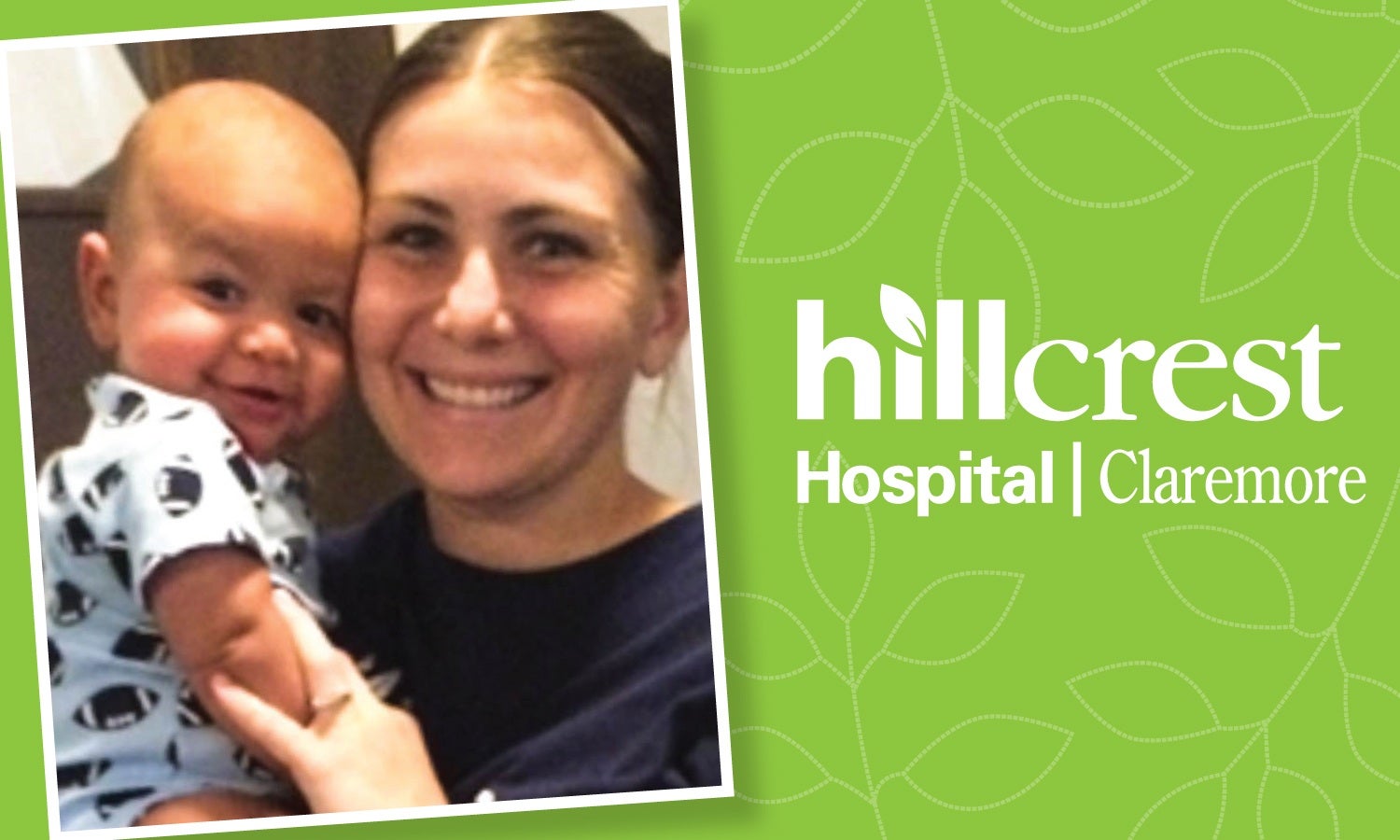 Probably the best perk of working for Hillcrest is the opportunity we have to positively impact the lives of our patients and their family members. Every day patients come to us for what may be seen as routine medical care. Sometimes even routine procedures can become critical and complex in a matter of seconds. Fortunately, our highly experienced and trained staff is prepared for unforeseen complications that may arise. 
Tallery Raglin, a young mother of two, checked into Hillcrest Hospital Claremore to see Dr. Gholson for a routine delivery, but due to complications, she was rushed into an emergency C-section. Baby Brevyn was born healthy, and the nurses provided the utmost care and support for Tallery, her husband Steve, and their new baby. However, less than 24 hours after giving birth, the unexpected happened. 
"I began hemorrhaging and Steve ran for help," Tallery said. "Nurse Rhonda came to the rescue! She got me back to the bed without a second thought. They paged my doctor and [Dr. Steelmon], who lived closer. The nurses and doctors worked quickly. I was rushed to surgery again." 
When she woke up in the ICU, Tallery said she was experiencing her worst nightmare. However, she said she was in amazing care. When she got released from the ICU, she went home, and one day later, she hemorrhaged again. 
Tallery says when she rushed back to the ER she had a crew of nurses, including Sherry Wilson, who took great care of her while they waited for her doctor to arrive. Because of complications, Tallery was rushed into her third surgery in one week for a hysterectomy.
Throughout her experience Tallery felt she was in great hands at Hillcrest. "I cannot express how thankful and blessed I am to have the staff that I had, from the [doctors] to the nurses. We came into contact with almost everyone working, and even though this was a horrible situation, the care we received was amazing."
Stories like Tallery's are why the team at Hillcrest is dedicated to ensuring each patient receives the care they deserve. They strive to perform their very best each and every day because of patients like Tallery.